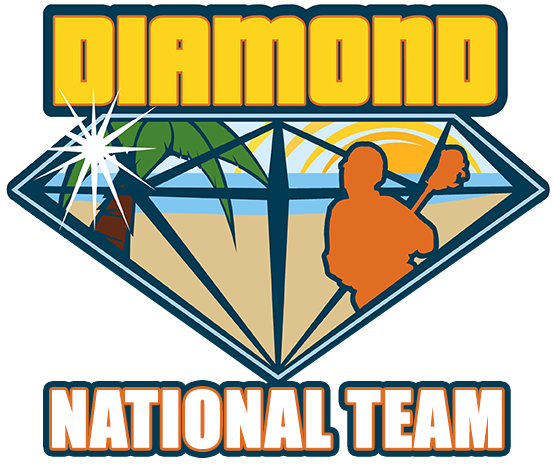 Each Diamond National Team is made up of the top performers from each graduating class during the most recent Diamond Showcase event.  The Diamond National Teams allow for elite student-athletes to showcase their skills together at leading college recruiting events in front of premier college coaches across the country.
The Summer 2020 Diamond National Teams will compete in the following events:







Inside Lacrosse Invitational
Columbia, Maryland
Aug. 5 - Aug. 6, 2020 





Diamond Showcase
Baltimore, Maryland
July 22-23, 2020 
How can I play on the Diamond National Team if I didn't attend the Showcase?
There are a limited number of at large slots for each position. Complete an application to be considered for one of those spots. Applications will be reviewed on a first come basis, and there is no cost to apply. If you have any questions, please email info@diamondshowcaselax.com. 
Apply for the 2021 National Team - Apply Here

Apply for the 2022 National Team - Apply Here
Apply for the 2023/2024 National Team - Apply Here
What is the cost to play on the Diamond National Team?
If your application is accepted,  the Diamond National Team - Summer 2020 cost is $825 for Grad years 2021 and 2022 ($725 for 2023 and 2024 players) which includes a required $150 non-refundable deposit due at the time of team acceptance/registration. This includes: 

Recruiting & Admin Fees

Reversible

Shooting Shirt

Shooting Shorts

Tournament costs (two tournaments during the Summer in/around Baltimore, MD)

Includes Sideline Coaching From Top College Coaches


Do I have to pay the full enrollment cost at the time of registration?
To help alleviate the lump sum cost, we have come up with a staggered payment plan. Of course, you are welcome to pay it all up front. 
Installments are due on the following dates:

$150 deposit due within 24 hours of registration

The second installment is due by February 1st

The remaining balance is due by April 1st

Details of the payment plan are available during registration

Partial or full payments may be made before each of the two required dates

COVID-19 Update: If any National Team event or activity is cancelled, postponed, rescheduled or modified out of safety, regulatory or legal concerns related to the COVID-19 pandemic, we will provide site credits that can be applied to the Fall 2020 or Summer 2021 seasons. Site credits cannot be transferred outside of your immediate family or household. If an individual requests to voluntarily withdraw from the Diamond National Team for any reason other than its announced cancellation, postponement, or rescheduling, we will not issue any credits. No refunds of any amount will be provided other than as permitted Medical/Injury Refund Policy below:


Refund Policy: Once you register and pay your deposit, you have committed to the roster spot. No refunds will be given once you have committed to the team. In the event of an injury (with appropriate documentation) a refund will be given for any amount paid in excess of the non-refundable $150 roster deposit.
Who coaches the Diamond National Teams?
Each year we select top college coaches to coach our Diamond National Teams. Recent coaches have included:

Nick Messner - Thiel College
David Ferraro - Wesley College
Philip Dodson - Chatham University
A.J. Harper - Averett University
Rich Lafever - F&M University
Mike Foderaro - Greensboro College
Pape Lukk - Haverford College
Spancer Stachowiak - Keystone College
Brandon Hastings - Goucher College
Brandon Sewell - Huntingdon College
Matt Hudson - University of North Carolina
Chris Lukas - Alderson Broaddus University
Ron Garling - Cabrini University
Ryan Hilyer - Bethany College
Josh Smith - Marymount University
Kenny Reid - Essex Community College
Mike Baggetta - Furrem
Nate Bates - William Peace University