Diamond Fall 2021 Showcase
The Diamond Fall Lacrosse Showcase is an educational and showcase event for Male High School Lacrosse players. It will feature 150+ of the top Male High School players in the Classes of 2022, 2023, 2024 & 2025. The Diamond Lacrosse Showcase is open to any and all entrants.
All Division I, II, and III college coaches are invited to attend. Many coaches will be on staff for the event. Last year over 65 college coaches from across the country attended to observe, coach and instruct players throughout the weekend. College coaches will be on the sidelines throughout the weekend coaching players during their games. They will be assisted by the top high school coaches from the Baltimore area. There will be a wait list at every position, so register as soon as possible to lock in your spot. Please email info@diamondshowcaselax.com with any questions!
CLASS OF 2022 SHOWCASE REGISTRATION
CLASS OF 2023 SHOWCASE REGISTRATION

CLASS OF 2024 SHOWCASE REGISTRATION

CLASS OF 2025 SHOWCASE REGISTRATION
Car Rental
Diamond Showcase has partnered 3Step Sports and the following car rental companies to offer discounted rental rates to families attending the Summer Showcase in Baltimore on November 20, 2021.
HERTZ - Click here to take advantage of discounted rates. Want to skip the long lines at the counter and earn free rental days? Sign up for Hertz Gold Reward by clicking here.

ENTERPRISE/NATIONAL - click here to take advantage of discounted rates
Flights
Diamond Showcase has partnered with Southwest Airlines to offer discounted airfare to families attending our tournaments (must be enrolled in Southwest Rapid Rewards to participate).
2% discount on published Wanna Get Away Fares
8% discount on Business Select or Any Time Fares
Follow the detailed instructions below to book your discounted airfare:
Go to www.swabiz.com
Click on Traveler Account Login
Enter Diamond's Company ID - 99536312
Enter your Rapid Rewards number or account username and password
If you don't have a Rapid Rewards account, click on Create an Account
Click submit
On the next page, select Book Travel to make your reservation
Questions about the booking process? Click here to watch the SWABIZ & YouTube Traveler Tutorial video.
** Discounted fares are available at all Washington DC area airports (BWI, IAD, DCA) for travel from November 17th, 2021 to November 24th, 2021. Tickets must be purchased from September 15th, 2021 through November 3rd, 2021**
Contact Geron Brooks (info@diamondshowcaselax.com) with questions.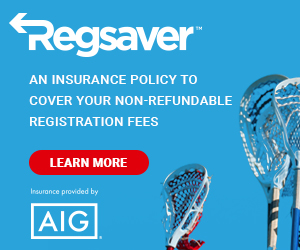 Diamond Cancellation Policy:
Individual Events: Involuntary Cancellation Policy Weather, Facility Closure, Injury, etc.
Deposits are non-refundable for all 3STEP Lacrosse individual events. Individuals attending a 3STEP Lacrosse individual event must pay an initial deposit with the final balance due 60 days prior to the event. If an event is involuntarily cancelled, individuals will be offered a 90% credit or a 50% refund of their paid in full balance. Individuals who have not paid in full (deposit only or partial balance) will receive a 50% credit of the balance paid. Medical documentation will be required for individuals who cannot attend due to injury or illness. Credits and refunds will be processed on the weekday closest to the 15th and 30th of each month. 3STEP Lacrosse will not be responsible for any ancillary or related expenses incurred by any individual, family, club or organization if the event is canceled in whole or in part.
Individual Events: Voluntary Cancellation Policy Player Chooses to Withdraw
Deposits are non-refundable for all 3STEP Lacrosse individual events. Individuals attending a 3STEP Lacrosse individual event must pay an initial deposit with the final balance due 60 days prior to the event. If an individual that has registered and paid in full wishes to withdraw and submits a request at least 60 days prior to the scheduled event date, 3STEP Lacrosse will issue a full credit less the initial deposit amount a or a full refund less the initial deposit amount. No credit or refund requests of any kind will be granted if a cancelation is made less than 60 days prior to the scheduled event date. Credits or refunds will be processed on the weekday closest to the 15th and 30th of each month. 3STEP Lacrosse will not be responsible for any ancillary or related