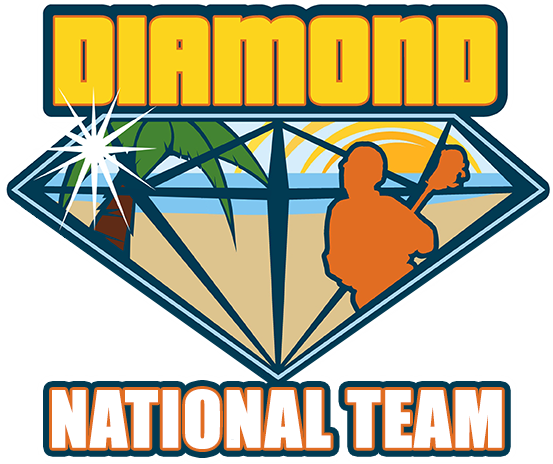 What is the Diamond National Team? 
Each Diamond National Team is made up of the top performers from each graduating class during the most recent Diamond Showcase event.  The Diamond National Teams allow for elite student-athletes to showcase their skills together at leading college recruiting events in front of premier college coaches across the country. The Fall 2020 Diamond National Teams are made up of the top performers from the 2020 Diamond Summer Showcase, which was held in Baltimore, MD on July 22-23, 2020.  The Diamond National Team will participate in two events this Fall, including the Fall Diamond Showcase.


What events the team play in this Fall?  
Diamond Fall Showcase 11/21 (Baltimore, MD)

Diamond Invitational 11/22 (Baltimore, MD)


Who coached the Diamond National Teams this year?
Rich Lefever - F&M College / Hunter Cheuvront - Greensboro College /

Luke Franklin - McDaniel College / Scott Merbach - CCBC
Read what players and alumni have said about the Diamond National Team - CLICK HERE  


How can I play on the Diamond National Team if I didn't attend the Showcase?
There are a limited number of at large slots for each position. Complete an application to be considered for one of those spots. Applications will be reviewed on a first come basis. If you have any questions, please email info@diamondshowcaselax.com. 
Click on a link below to complete your application! NO COST TO APPLY!
Apply for the Varsity National Team (2021/2022 grad years only)- CLICK HERE

Apply for the 2023 National Team - CLICK HERE
Apply for the 2024 National Team - CLICK HERE
No cost to apply. 


What is the cost to play on the Diamond National Team?
If your application is accepted,  the Diamond National Team - Fall 2020 cost is $500 for class of 2021, 2022 and 2023. Class of 2024 players are $450. The cost includes a required $150 non-refundable deposit due at the time of team acceptance/registration. This includes: 

Recruiting & Admin Fees

Jersey

Shooting Shirt

Shooting Shorts

Diamond Showcase (11/21 in Baltimore, MD)

Tournament costs for Diamond Invitational  (11/22 in Baltimore, MD)

Includes Sideline Coaching From Top College Coaches


Do I have to pay the full enrollment cost at the time of registration?
To help alleviate the lump sum cost, we have come up with a staggered payment plan. Of course, you are welcome to pay it all up front. 
Installments are due on the following dates:

$150 deposit due within 24 hours of registration

The balance is due by Oct. 1st

Partial or full payments may be made before each of the two required dates

Refund Policy: Once you register and pay your deposit, you have committed to the roster spot. No refunds will be given once you have committed to the team. In the event of an injury (with appropriate documentation) a credit of 90% will be issued to be used at a future Diamond event. Any other voluntary withdraw is eligible for a 50% credit if more than 30 days from the event. If less then 30 days, no credit will be issued for voluntary withdraws.

COVID-19 Update: If any National Team event or activity is cancelled, postponed, rescheduled or modified out of safety, regulatory or legal concerns related to the COVID-19 pandemic, we will provide site credits that can be applied to the Fall 2020 or Summer 2021 seasons. Site credits cannot be transferred outside of your immediate family or household. If an individual requests to voluntarily withdraw from the Diamond National Team for any reason other than its announced cancellation, postponement, or rescheduling, we will not issue any credits.